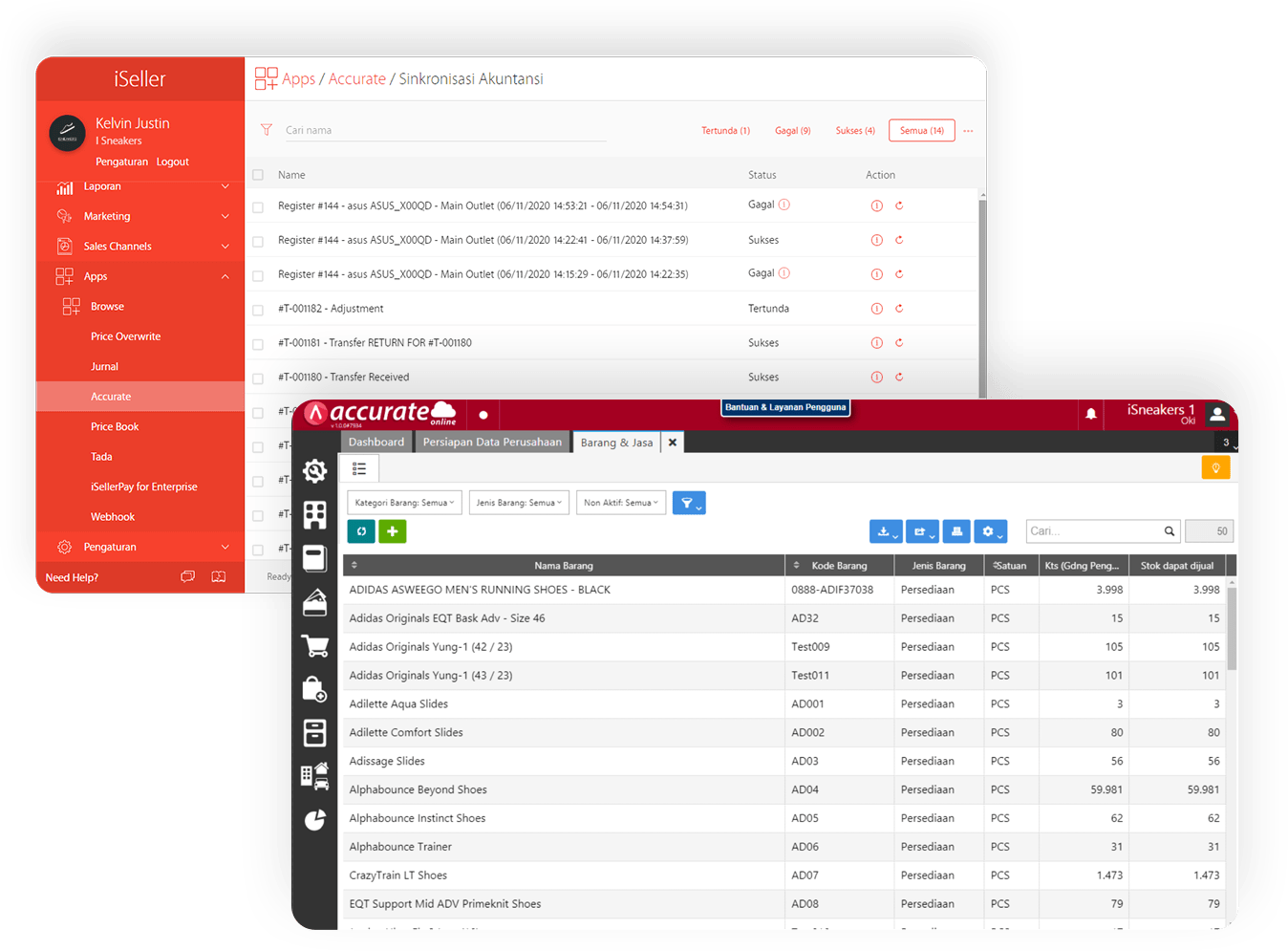 Financial management made easy with the new iSeller x Accurate integration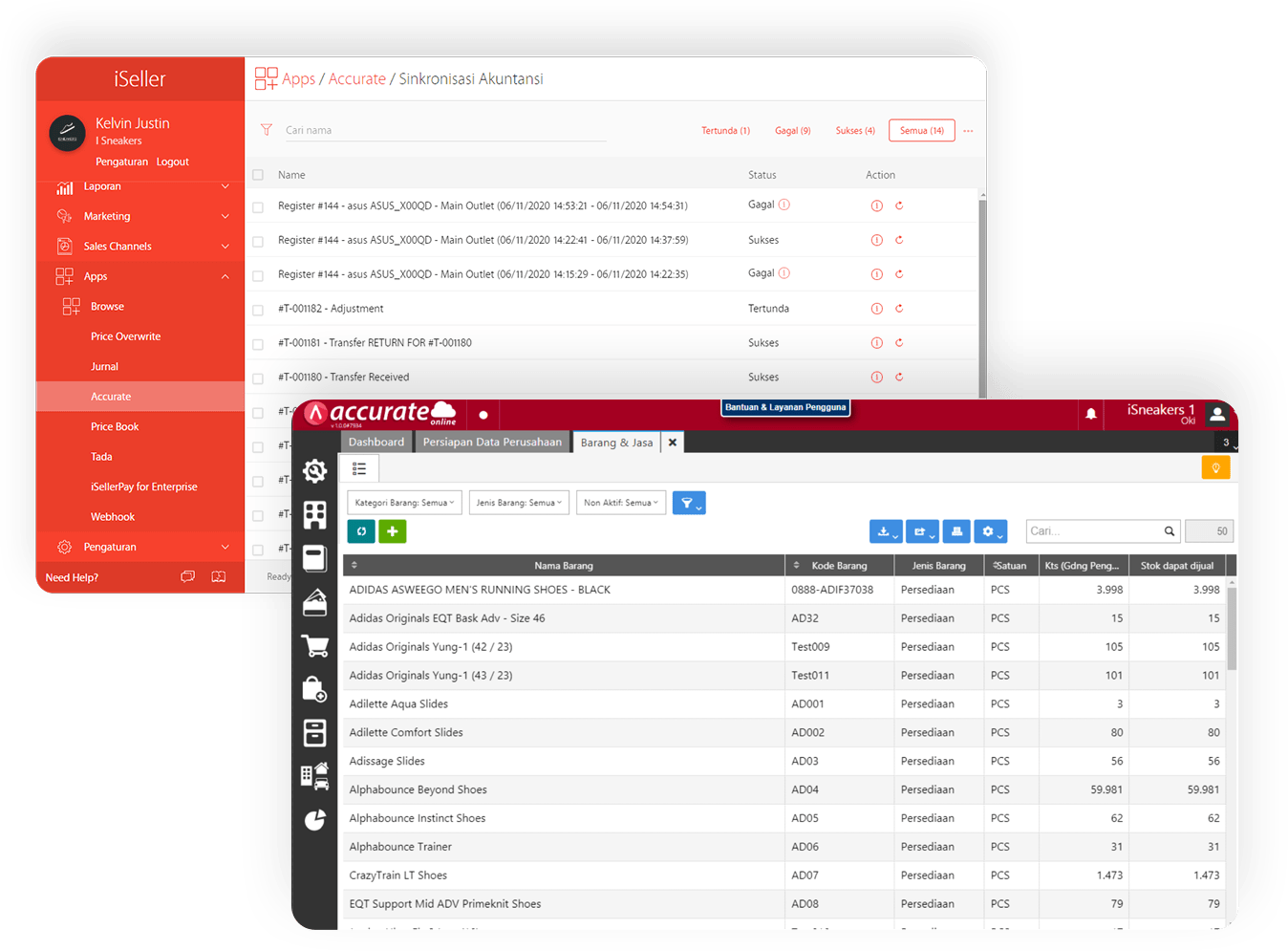 Say goodbye to all manual labor in managing your business finances. With powerful integration between #1 business platform in Indonesia and the top accountancy software, you can now access your latest, up-to-date financial statement anytime and anywhere.
Manage your business finances and sales reports
in one integrated system!
No longer you have to reconcile sales and transaction manually across different platforms. All relevant data will be processed automatically through Accurate integration in iSeller.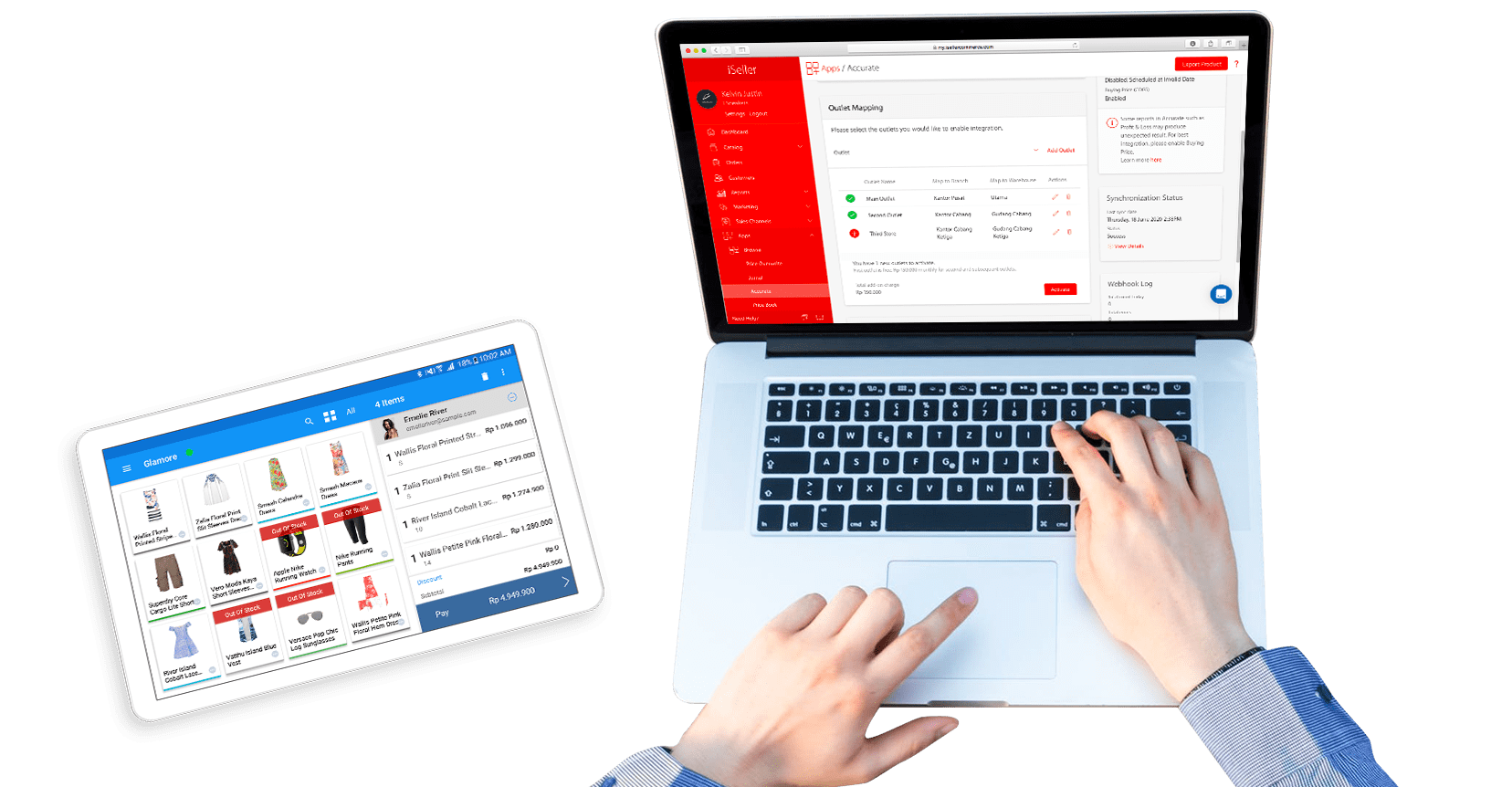 Sales & Inventory Data Synchronization
Synchronize all your products, sales data and inventory right from your POS to Accurate system. No need to do manual input anymore.

Complete Profit & Loss Report
Understand your business performance better by having a complete sales report. You can even post daily transaction data and operational costs to get a complete income statement.

Automatic Bank Reconciliation
You don't need to manually check your bank transaction daily. All bank reconciliation will be done automatically so it will be much easier for you.

Safer and Risk-less
With an all automatic digital system, all the risky manual labor can be reduced. You can work on your business finances easier with fewer errors.
Powerful Integration with Powerful Features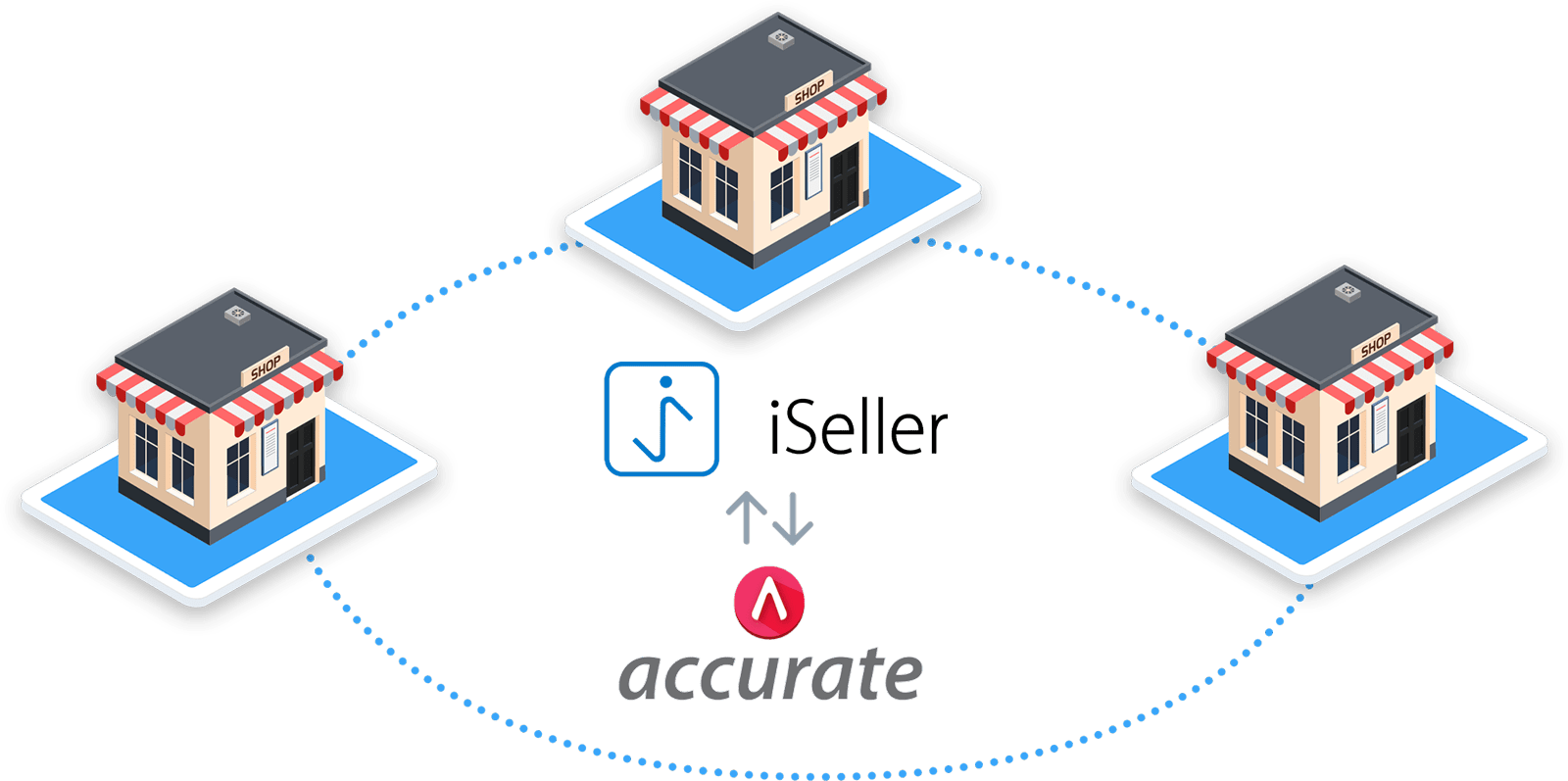 Export & Import All Your Product Data
You don't need to register all your product data manually in Accurate. Export all your iSeller product data in one click and import it right away to the Accurate system.
Cashflow Management
With automatic transaction data synchronization between iSeller and Accurate, you can have better and more efficient cash flow management.
Integrated Inventory Management
Every inventory data will be integrated automatically between iSeller and Accurate. You can also manage product transfer between outlets in a systematic way.
Register Shifts Synchronization
The system will synchronize all daily sales data and product inventory per register shift so you can see the performance of your business better.
Transaction Data Synchronization
Every transaction will be sync to your Accurate account within a day, so you don't have to input the data manually
Customer Credit Posting
You can also manage your customer credit easily. iSeller will post all the credit transaction and customer data right from your POS to Accurate completely.
Multi Outlet Management
Having many outlets is no more a hassle for you. Manage all of them at the same time in a very simple way.
iSeller Pay & MDR Posting
Run your business easier with automated iSeller Pay and MDR posting to Accurate. You can save tens of hours a week by eliminating tedious manual bank reconcile.
Why iSeller?

Easy-to-use
Everyone can use iSeller. You can configure it easily yourself without any technician needed.

Sell in 5 minutes
Set your account easily, you need only 5 minutes and you are ready to sell.

Omni-channel selling platform
iSeller is #1 omni-channel commerce platform in Indonesia with end-to-end features and ecosystem. We offer total solution for your business.

Interactive dashboard
Access interactive dashboard and reports from desktop or mobile apps to help you manage your business anytime, anywhere.

24/7 support team
If you have any questions or any inquiries, you can contact our support team anytime. We are always ready to help you.

Lowest payment rates
Lowest payment processing fee with the fastest daily payout in the industry.