One checkout link for all
online payment types
Accept online payment faster and easier with flexible checkout link that you can share anywhere.

Sell with SMS/Whatsapp
Generate checkout links right from your smartphone, and share to your customers in one tap away. No password or login required. Buat link pembayaran langsung dari smartphone.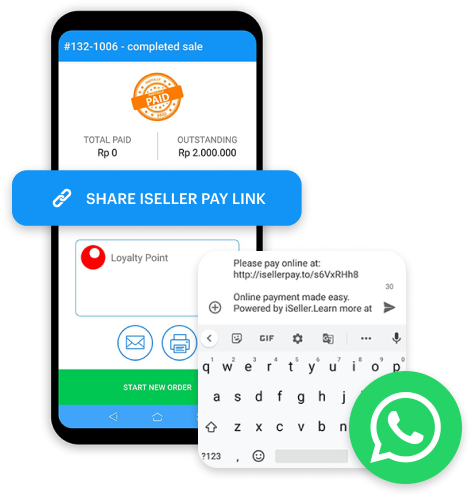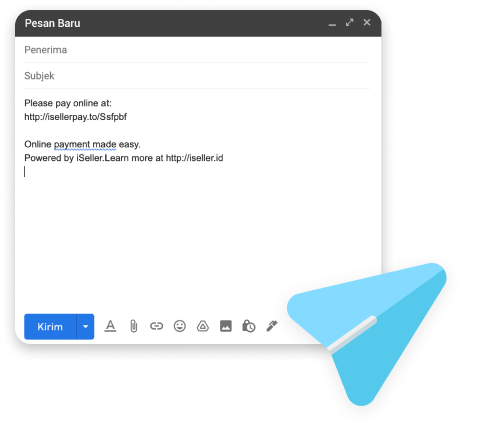 Sell with Email
Insert your checkout link in your direct emails. One-click will send your customers to the checkout page.
Sell on Instagram
Insert "Checkout Link" in "Shop Now" OR add it as a link your bio.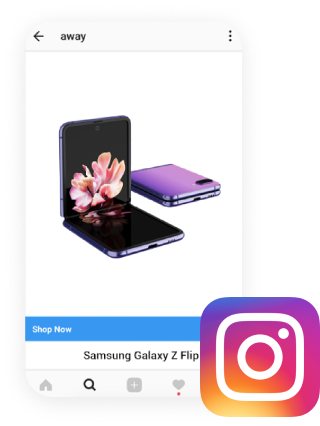 How iSeller Pay Link Works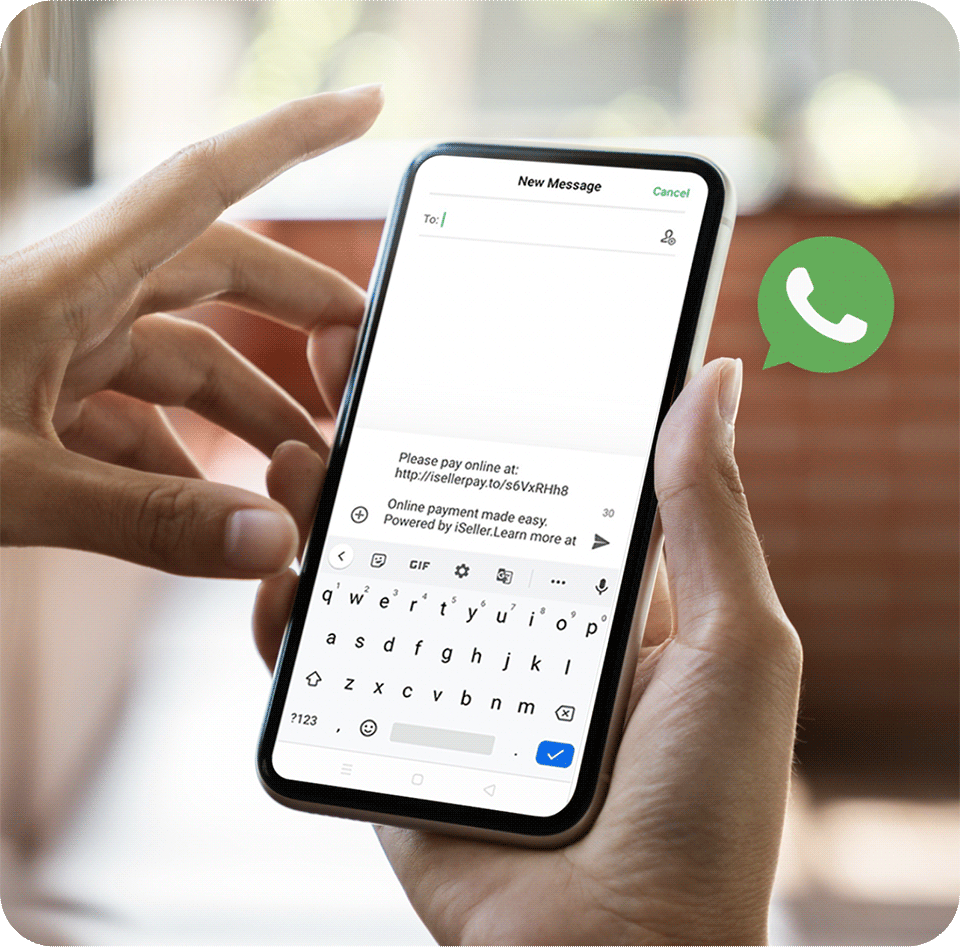 On SMS/Whatsapp/Email
Create & Customize Link
Create your unique iSeller Pay Link with the relevant product from your iSeller smartphone app.
Share Link
Share your iSeller Pay Link in an email, a text message, or Whatsapp chat to let your customers pay you.
Get Paid Fast
All your customers have to do is click on the link, enter the payment amount and that's it! You just got paid.
On Instagram
Create & Customize Link
Create your unique iSeller Pay Link with the relevant product from your iSeller dashboard.
Promote your post
Promote your post like any other.
Enter your checkout links
Select "Your website" option and enter your quick payment link.
Done
Once viewers click your post, they will be taken to your checkout page.
Link in Bio
As an alternative, you can also paste the link in bio.
Your business, in the palm of your hand.
Stay connected wherever your business takes you with the iSeller Admin app. Available as free download on both Android and iOS platform, running and managing your business has never been easier — all accessible right from your favorite devices.
Learn More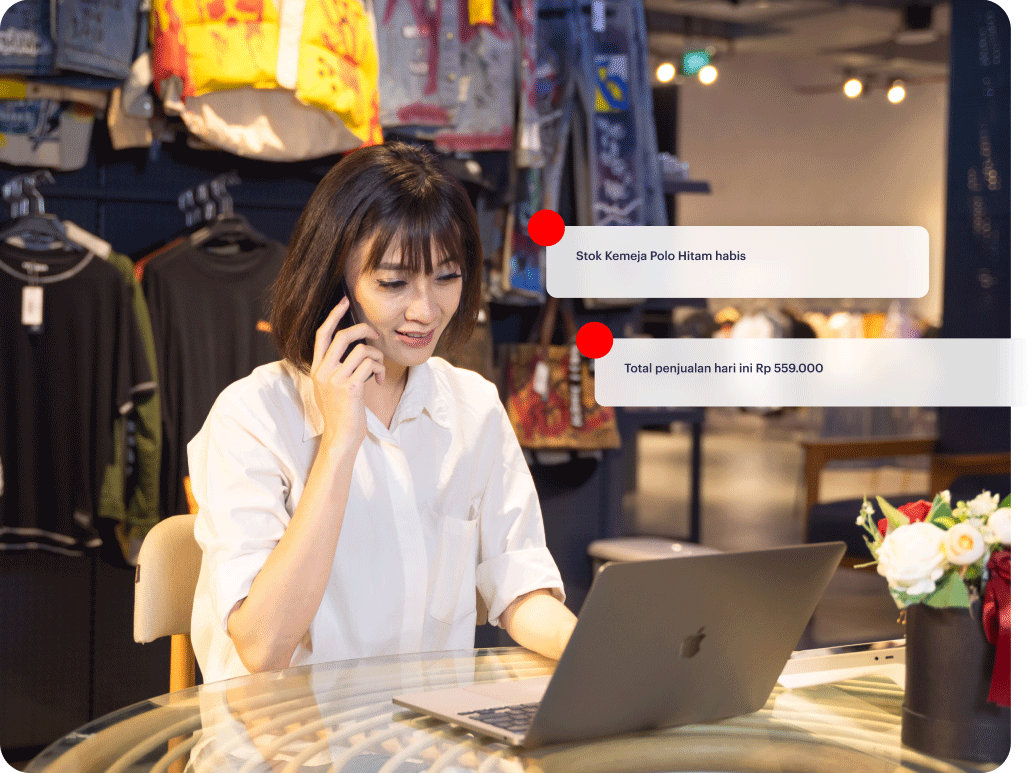 Receive notifications in real time
Get notified on important events such as sales notifications and low-stock alert right to your smartphone. Monitor and track key performance indicators as they're happening — enabling you to take control, act, and make the right decisions at the right time.
View sales trends and performance
Featuring a beautiful dashboard, the iSeller Admin app presents sales trends charts, best selling products, and top products in stunning charts, so you can see the overall sales performance at a glance. Even better, the charts are updated in real time as new orders are coming in.
Manage your business anytime, anywhere
Transform your smartphone into a powerful business tool with the iSeller Admin app. With just a few swipes and taps, you can review orders instantly, filter the orders by status or date to ensure orders have been fulfilled. Now you can always be in the know of every aspect of your business, whenever and wherever you are. It's life made simple.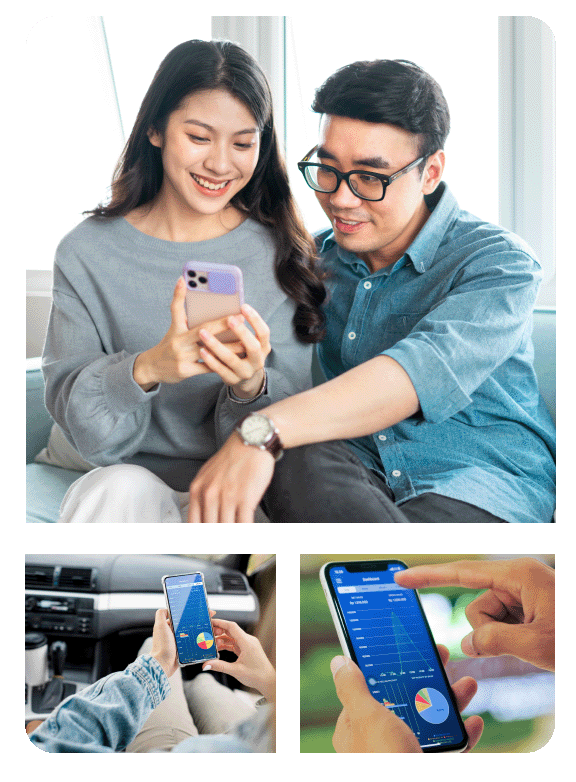 Gain key insights with intelligence reports and charts
Access to the latest information when you want it, presented in the way that makes sense to your business. And, best of all, you can add multiple dimensions and metrics to the reports and charts, all with just a few taps from the iSeller Admin app.

No contracts, monthly fees, or start-up costs.
No contracts, monthly fees, or start-up costs.
All payment types
24/7 support