Selling on multiple e-marketplaces
has never been this easy
Sell on popular marketplaces like Tokopedia and Shopee, and streamline all your orders and inventory
in a single interface with iSeller. And best of all, it integrates to POS system and online store natively.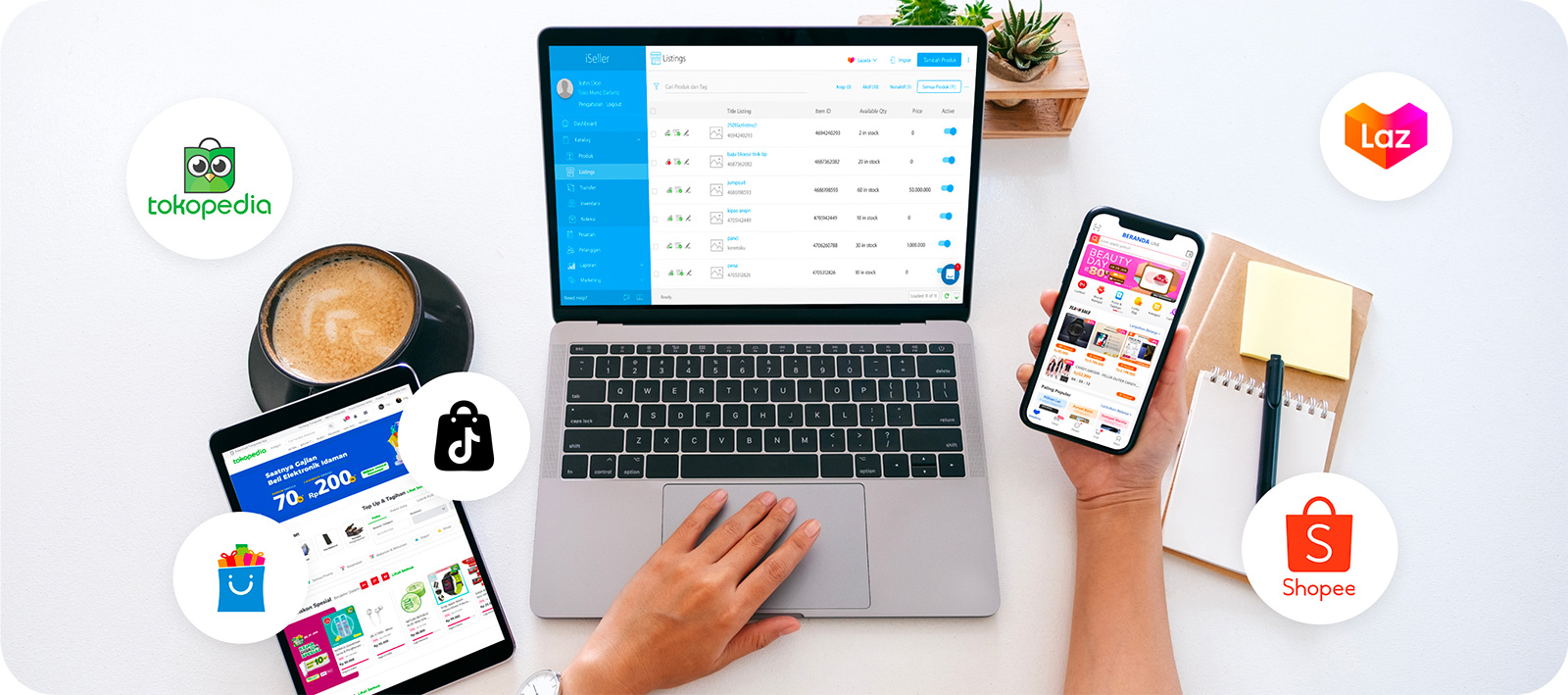 Support Major Indonesian Marketplaces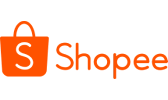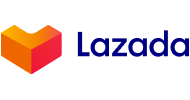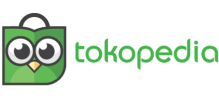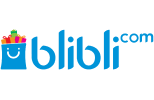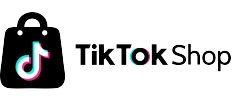 Coming Soon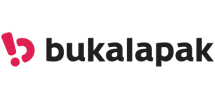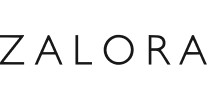 The #1 multi-channel solution in Indonesia trusted by premium brands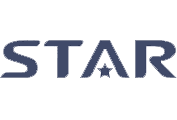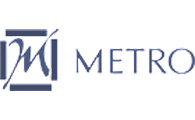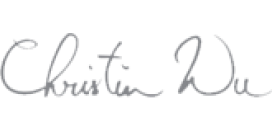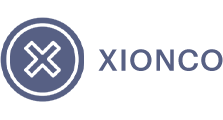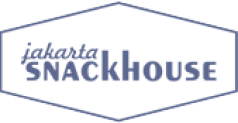 Benefits Of Marketplace Integration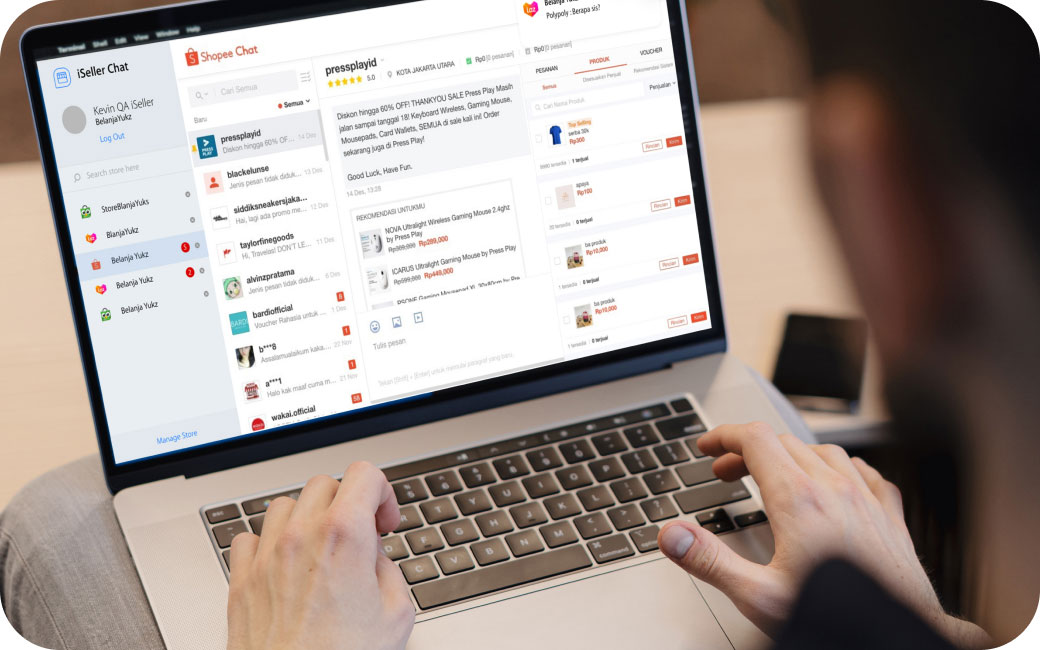 Marketplace chat
NEW
Speed up your response time! Reply all chat from various marketplaces easier with iSeller Chat feature
A single view of your business. Finally.
Quit manually merging sales channel data. View all your offline brick-and-mortar and online marketplace sales reports in one iSeller dashboard.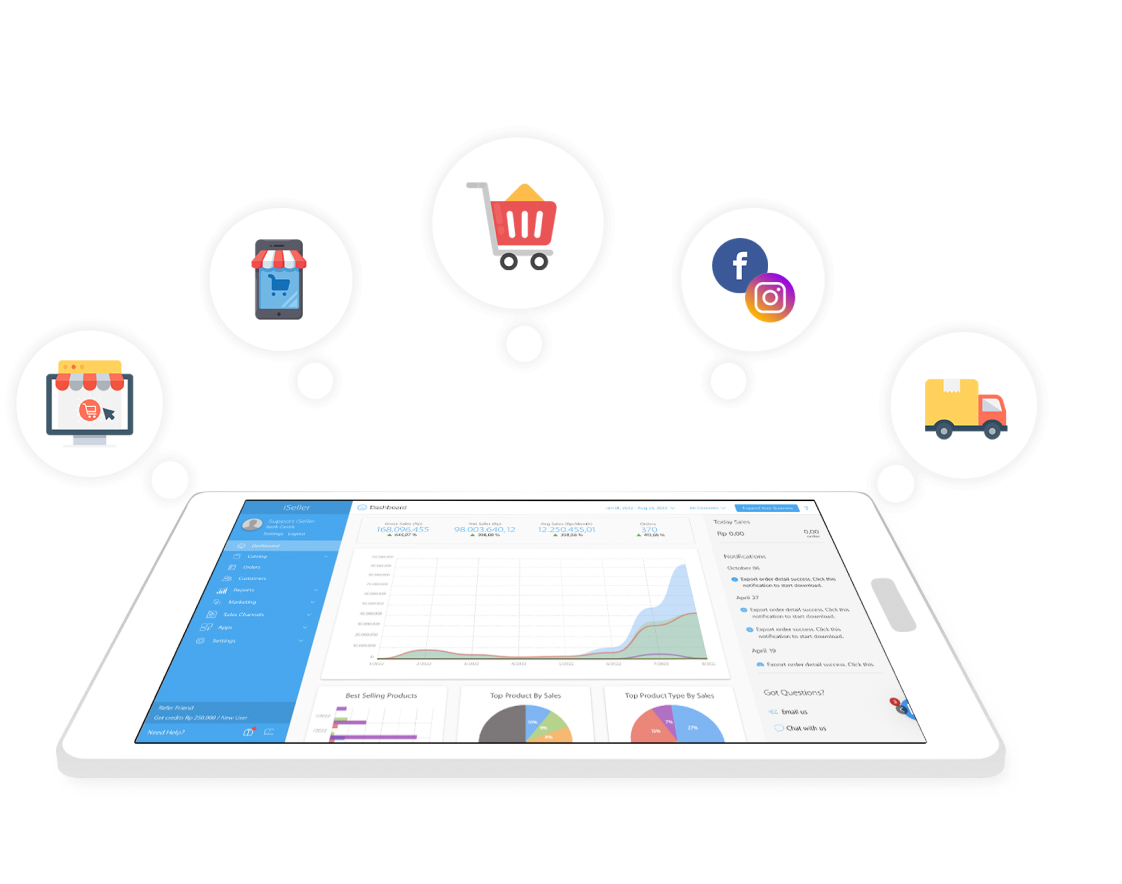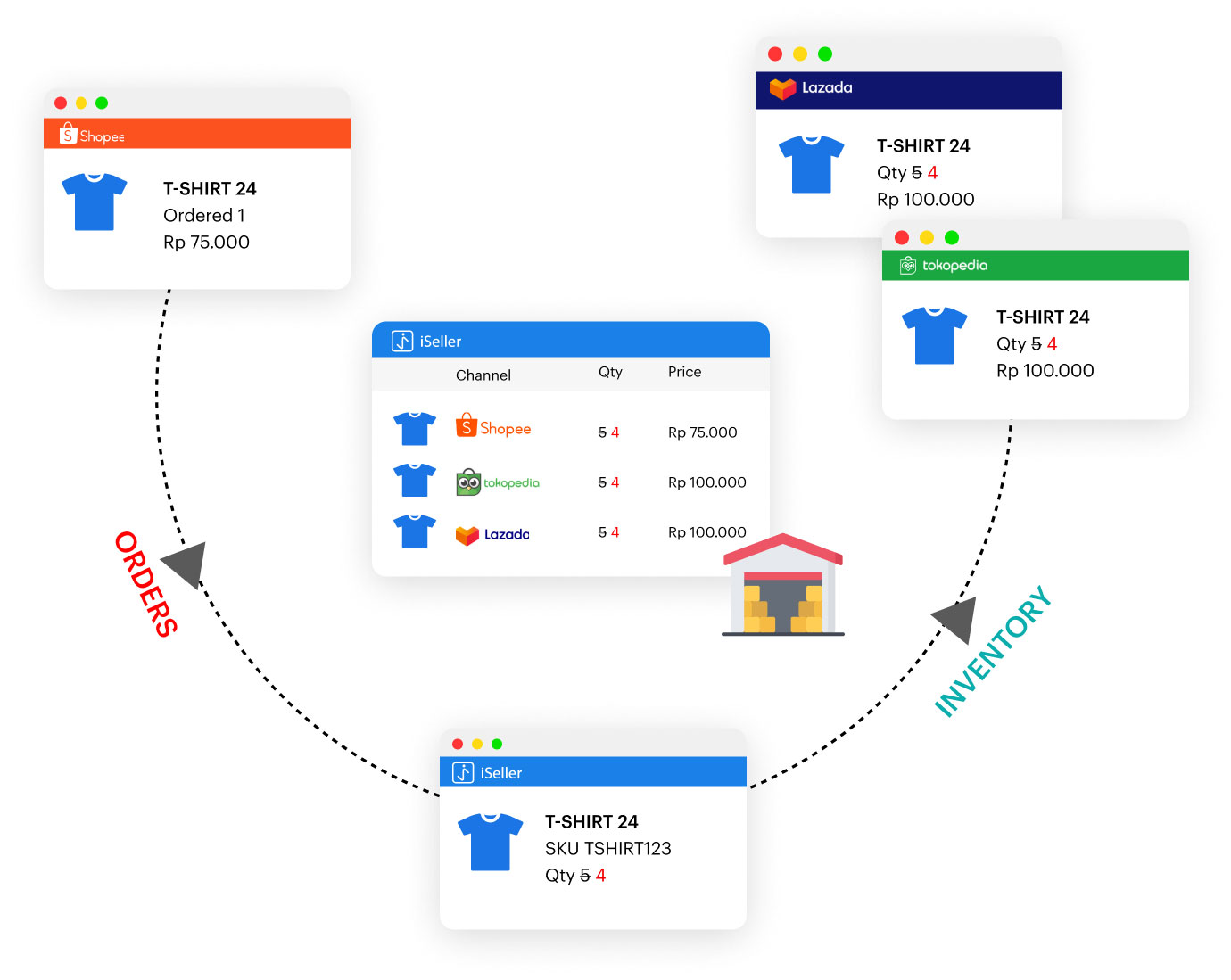 Easily list your products on multiple marketplaces
Reach new customers no matter where they shop by listing your iSeller products, in bulk, on popular marketplaces, such as Shopee, Tokopedia, Lazada, and more.
Sync inventory and avoid overselling
Over-selling inventory causes massive delays in delivery and erodes brand loyalty. Whenever and wherever a sale happens, iSeller automatically adjusts & syncs inventory, and updates the channels to avoid overselling products you no longer have.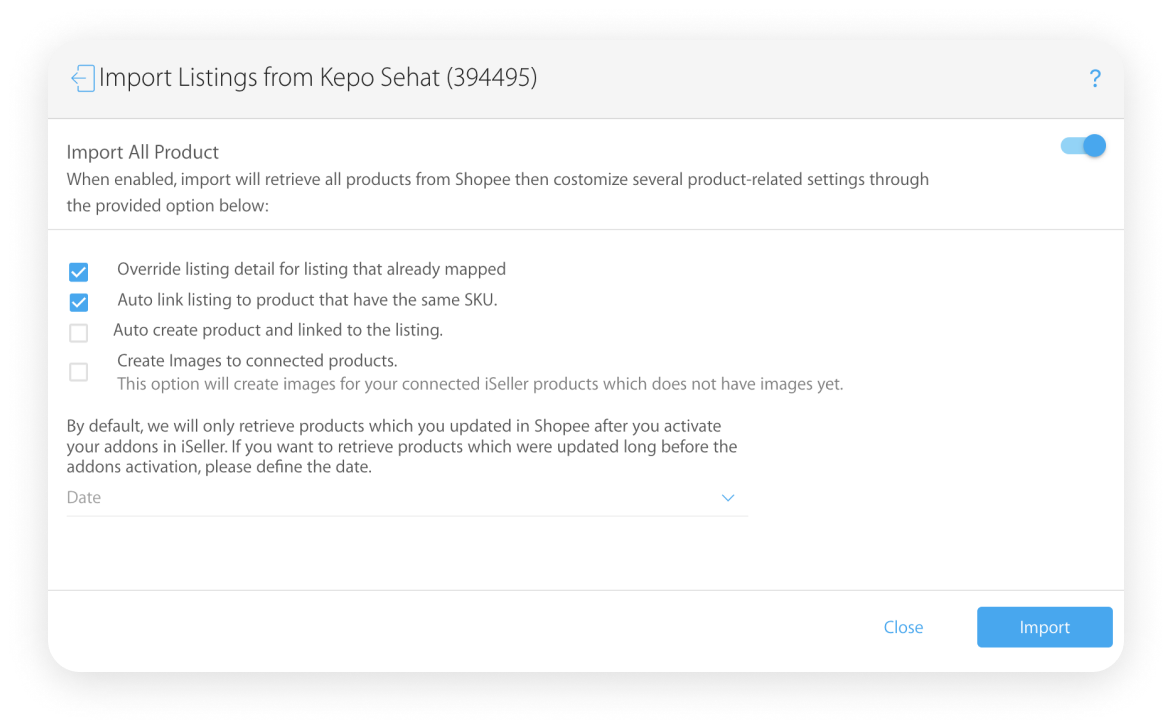 Eliminate manual data entry
Say goodbye to redundant data entry by managing all your different marketplace product listings from iSeller. Spend 80% of your time better on growing your business.
Manage your channels in one dashboard
Optimize your business processes wherever you sell, including on marketplace. Fulfill all marketplace orders all from iSeller admin dashboard.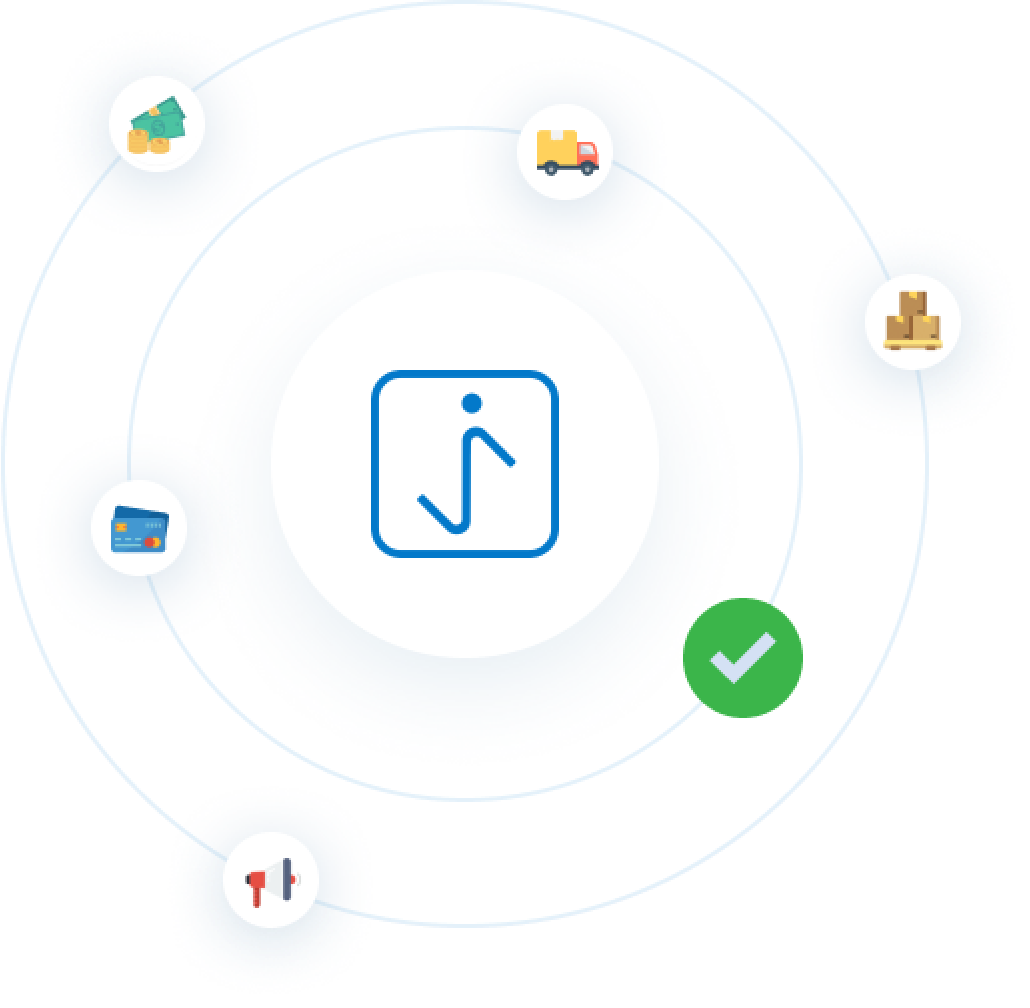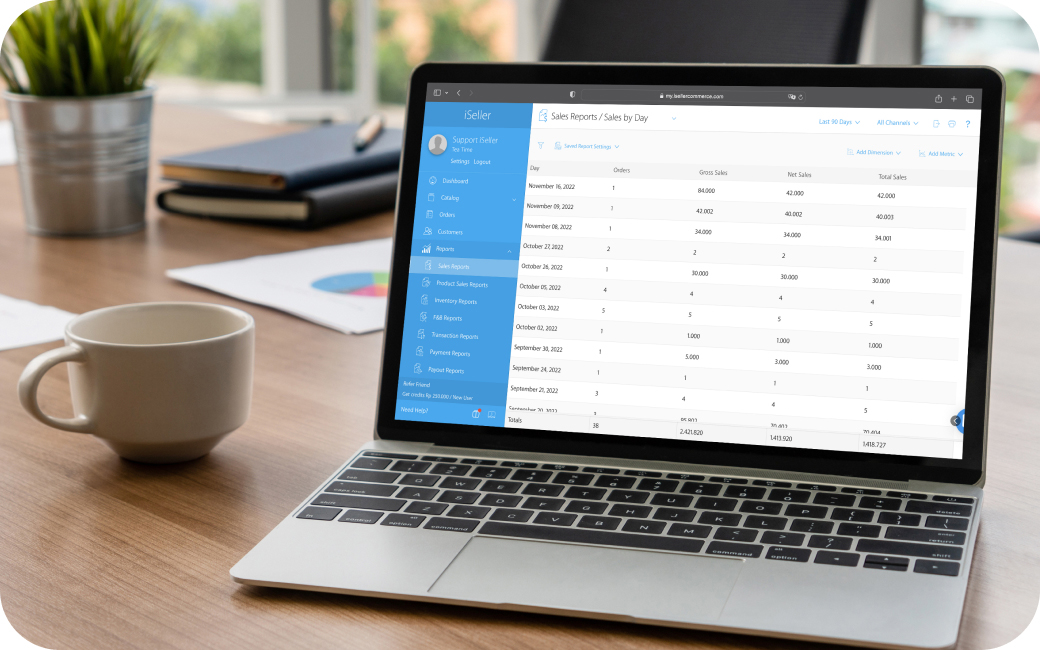 Powerful analytics tools
Don't waste your time on creating profit/loss reports! Utilize iSeller powerful analytic tools to gain insight of your reports and sales
Marketplace Listing Features
iSeller has all the features to help you easily showcase your products to as many customers as possible on all marketplaces.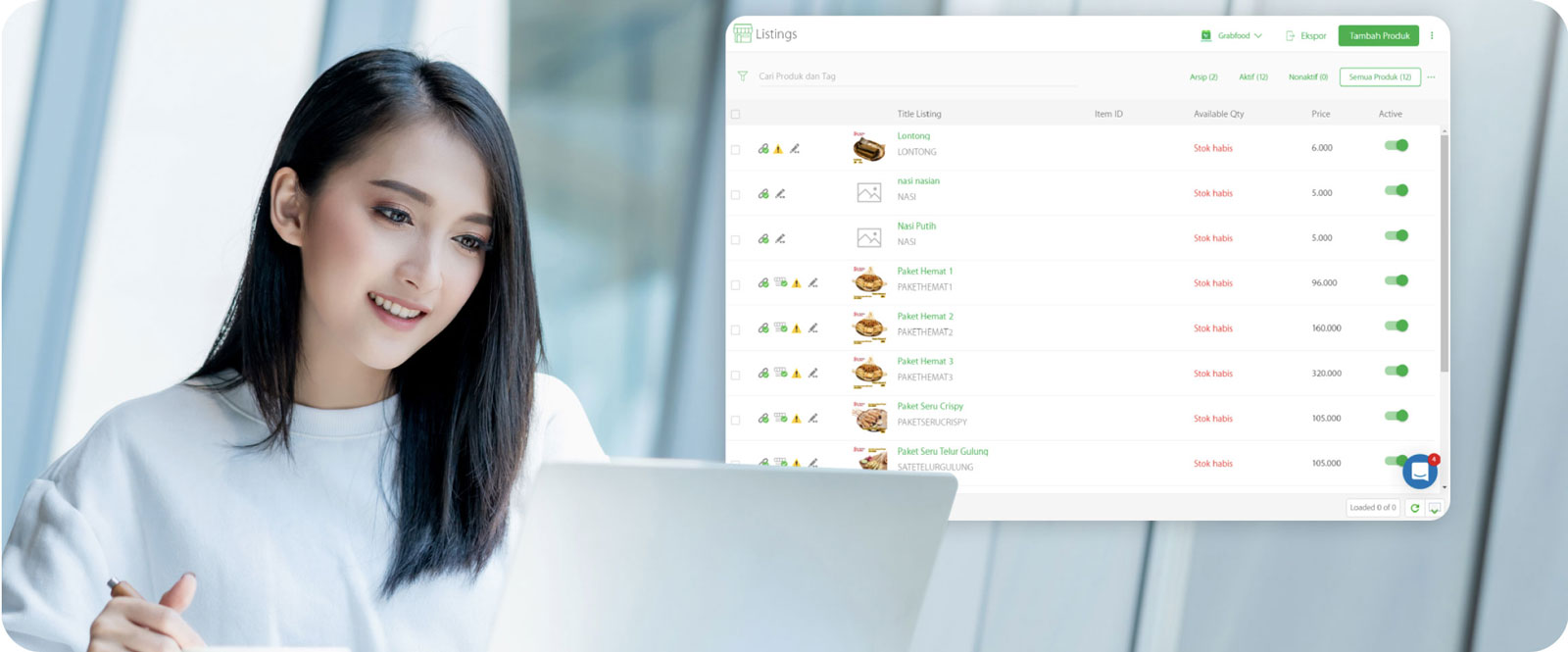 Bulk list your products to all marketplaces
Our catalog manager follows the different standards of each marketplace. With powerful variation management, your customers will see your products just the way you want them to. Whether you have 5 products or 50000, iSeller helps you get them listed for sale quickly.
10x faster product listing
Our proprietary smart listing technology shortens the time needed to list your products. By remembering your settings as you go, iSeller helps you ready each category of items you sell so you spend less time listing and more time selling.
Accept or reject orders, the choice is yours
Conveniently accept or reject your order according to your business flow
Streamline operations with multi-account
Sell without limit! Manage each of your marketplace accounts easily by connecting all of them and manage them from one iSeller dashboard.
Update listings in bulk quickly and easily
Need to make a change to one, or all, of your products? iSeller links your listings back to one central catalog, so you only need to make a change once and it will update all marketplaces.
Inventory
Management Features
Seamlessly sync inventory and keep all your marketplace inventories accurate to avoid overselling.

Powerful inventory management for all marketplaces
iSeller provides you with centralized inventory management from one easy-to-use interface. Easily view and manage your available, reserved, and on-hand stock levels across all your warehouses, and make changes using our Excel-like bulk editor. With automatic and continuous inventory syncing, say goodbye to overselling (and underselling).
Greater business flexibility with smart multi-warehouse automation
Customize each marketplace to only show inventory from one warehouse, or sync all of your stock everywhere you sell.

Shipping Tools
Seamlessly sync inventory and keep all your marketplace inventories accurate to avoid overselling.
Ship orders with fulfillment by JNE, J&T, SiCepat, and more
Easily request for orders to be picked up by JNE, J&T, SiCepat for fulfillment. Once orders are picked up, iSeller automatically alerts the sales channel where the order was placed and provides the tracking number for the shipment.
Print shipping labels from one dashboard
Save time and money by printing shipping labels directly in iSeller. Once an order is shipped, iSeller automatically alerts the sales channel where the order was placed and provides the tracking number for the shipment.
Easy-to-use
Everyone can use iSeller. You can configure it easily yourself without any technician needed.
Sell In 5 Minutes
Set your account easily, you need only 5 minutes and you are ready to sell.
Sell In 5 Minutes
iSeller is #1 omni-channel commerce platform in Indonesia with end-to-end features and ecosystem. We offer total solution for your business.
Interactive Dashboard
Access interactive dashboard and reports from desktop or mobile apps to help you manage your business anytime, anywhere.
Support all digital payments
Accept all debit/credit card and e-wallet payment methods, including GoPay, OVO, DANA, LinkAja!, ShopeePay, Yukk, and many more.
Lowest Payment Rates
Lowest payment processing fee with the fastest daily payout in the industry.